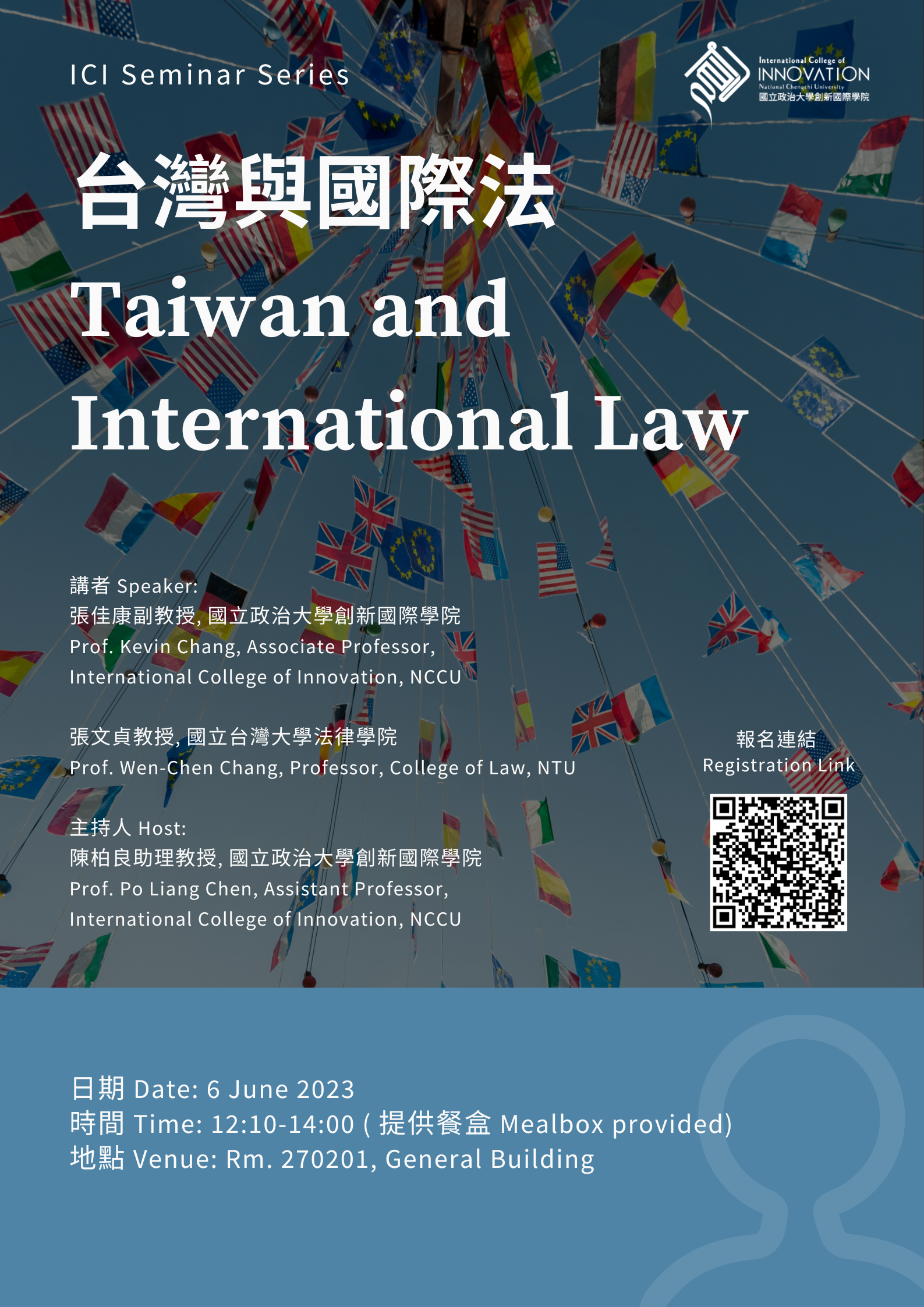 Join us for an engaging seminar on the intricate relationship between Taiwan and international law. This event is a must-attend for anyone interested in understanding the legal dynamics surrounding Taiwan's participation in the global arena. Don't miss out on this opportunity to gain valuable insights from esteemed speakers and expand your knowledge in this field.
Date: 6 June 2023
Time: 12:10-14:00 (Mealbox provided)
Venue: Rm. 270201, General Building
Register here:
https://shorturl.at/knyUV
Speakers:
Prof. Kevin Chang, Associate Professor, International College of Innovation, NCCU
Prof. Wen-Chen Chang, Professor, College of Law, NTU
Host: Prof. Po Liang Chen, Assistant Professor, International College of Innovation, NCCU
By attending this seminar, you will have the opportunity to delve into the legal intricacies surrounding Taiwan's engagement with international law. Our distinguished speakers will share their expertise, shedding light on key aspects and providing valuable perspectives on this important topic.
Don't miss out on this enriching event! Register now using the provided link to secure your spot. Spread the word and invite your friends and colleagues who might be interested. We look forward to seeing you there!