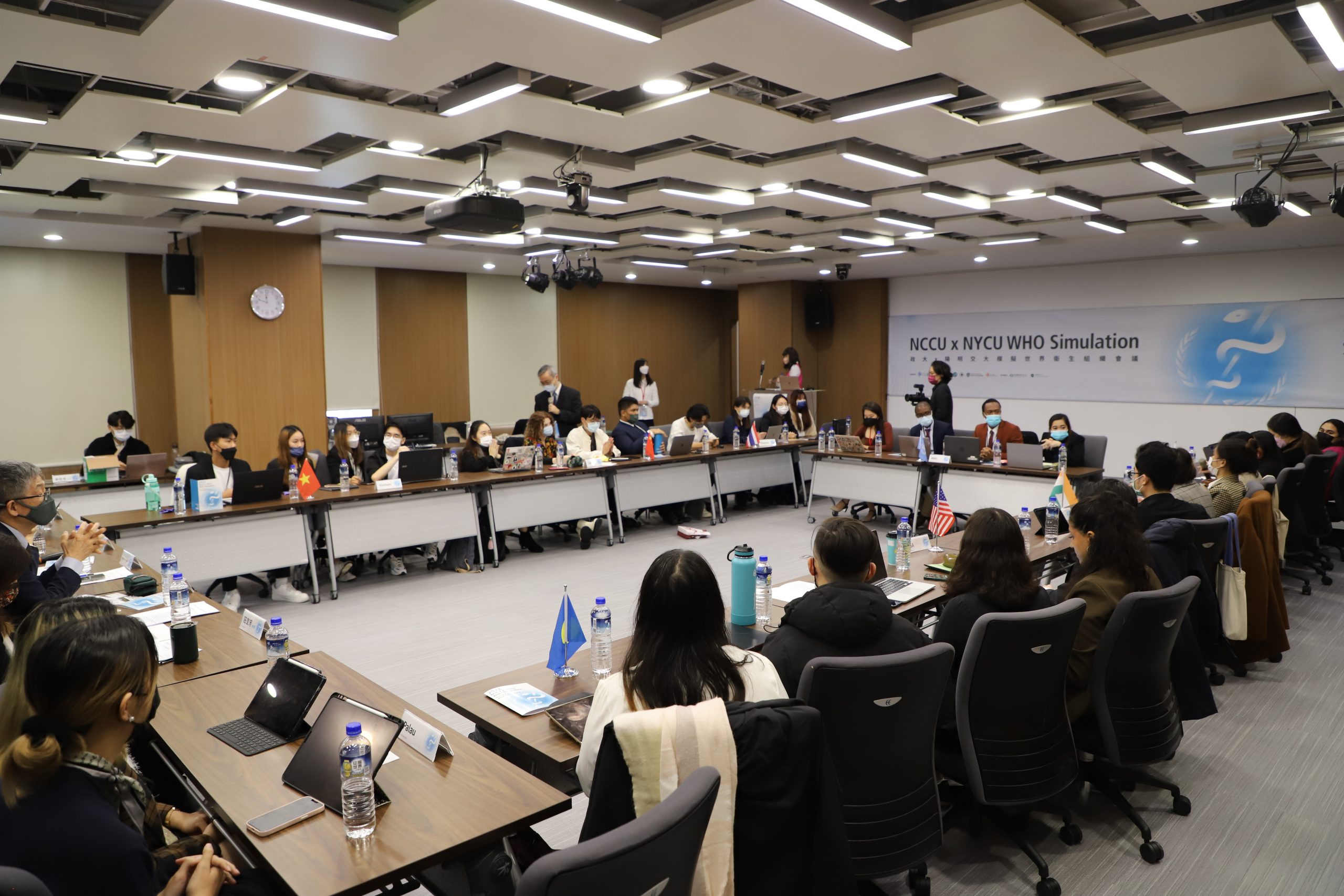 The International College of Innovation recently organized a highly successful simulation exercise for the World Health Organization (WHO) at National Chengchi University (NCCU). The event, which took place on December 30th, just a day before the New Year's Eve of 2023, was held at NCCU's Da Hsian Library, Luo Jia-lun Lecture Hall and was attended by professors and experts in various health-related fields.
Students from NCCU and National Yang Ming Chiao Tung University (NYCU) participated in the simulation, representing different member states of the WHO. NYCU students were specifically assigned to represent the WHO itself. The simulation scenario focused on an outbreak of a new flu in Thailand, and students had been preparing for the event since the beginning of the semester through guest lectures on global health issues.
Throughout the semester, it was clear that students had put a lot of effort into understanding the characteristics of a nation that is different from their own cultural background. They were able to apply their knowledge and skills to effectively respond to the simulated outbreak, highlighting their readiness and capabilities in dealing with real-world public health emergencies. The simulation was also an opportunity for students to gain valuable insights and experience in understanding the complexities of global health issues, and the importance of socioeconomic and diplomatic factors in addressing them. The simulation was deemed a great success by both the students and the attendees, and was a valuable contribution to the global health scene.