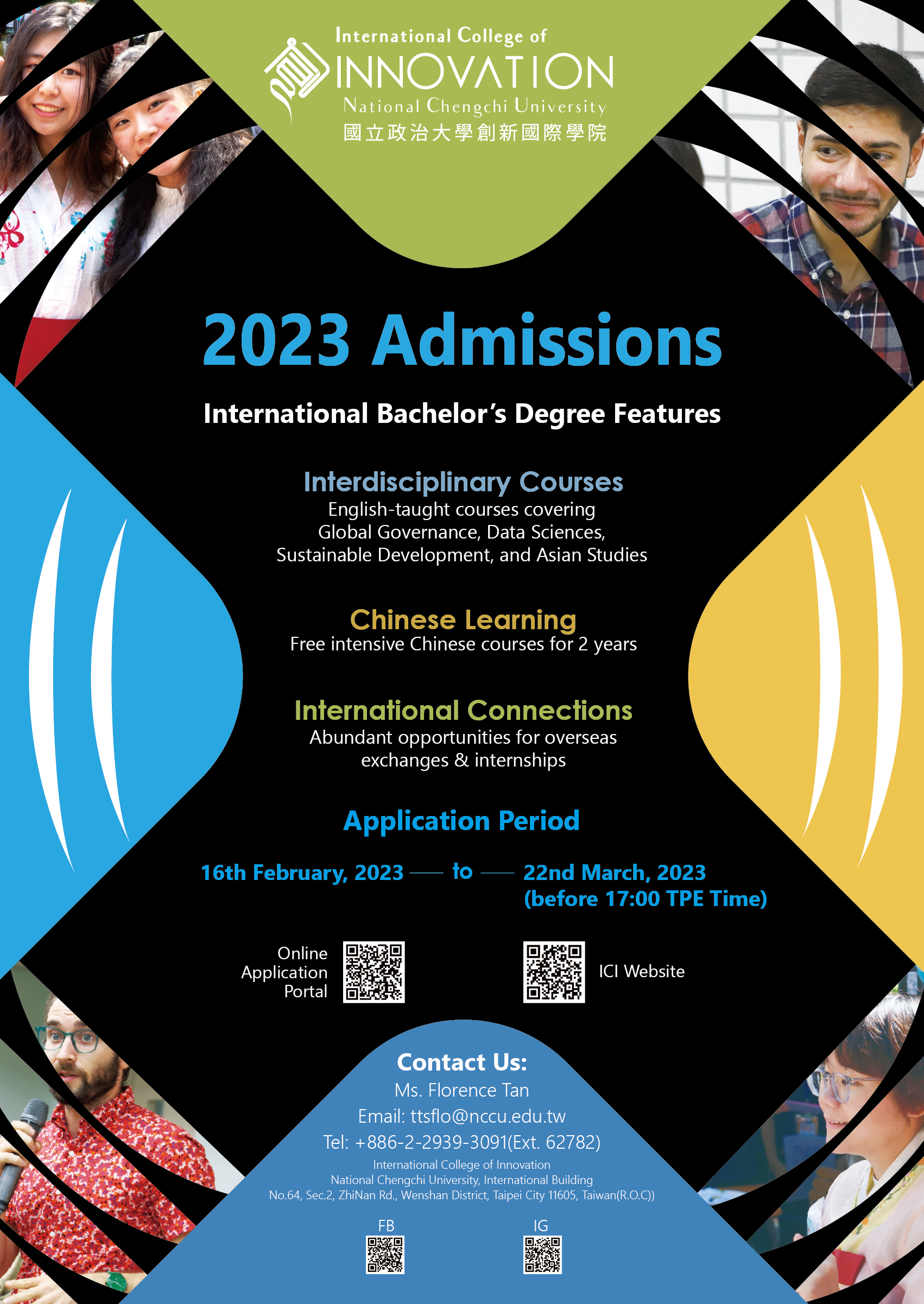 The 2023 admission intake will be open next week, starting from 16th February. Study interdisciplinary courses in English on subjects like Global Governance, Asian Studies, Data Sciences, and Sustainable Development.
Plus, enhance your language skills with two years of free intensive Chinese courses and take advantage of opportunities for overseas exchanges and internships.
Application Period: 16th February 2023 to 22nd March 2023 (before 17:00 TPE Time).
Don't miss this incredible opportunity to join ICI International Bachelor Degree. Apply now!
For more Info, please click the link for Online Application Portal:
And stay tuned for our upcoming series of info sessions! Get a chance to learn more about our programs and opportunities.